Don't these Strawberry Dog Treats look delicious? Most dogs have a sweet tooth just like people, haven't you ever caught Fido trying to snatch a cookie? There are ways to indulge their canine cravings without the dangers of chocolate or processed sugar overload. Fresh fruit offers a natural sweetness to these dog treats, along with all the benefits of fresh fruit- strawberries for their phytonutrients and antioxidant properties, while bananas offer potassium and amino acids. You can feel really good about slipping your beloved pet these treats knowing they are made with wholesome ingredients and no additives, food dye, or preservatives.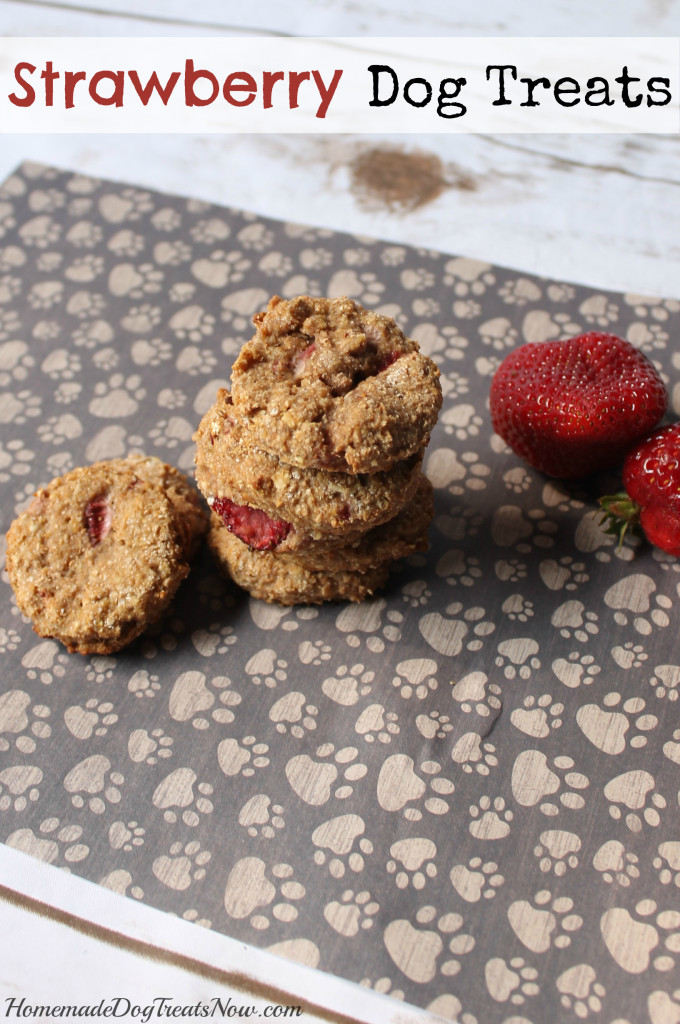 Strawberry Dog Treats Ingredients:

Strawberry Dog Treats Directions:
Mash bananas and strawberries.
Add in flour, oatmeal, and yogurt. Stir until well combined.
Turn dough out onto well floured counter, dough will be sticky.
Flatten to 1/4" with your floured hands or rolling pin.
Cut shapes with cookie cutters or use a small cup for circles.
Place on lightly greased cookie sheet.
Bake in oven preheated to 350° F for 15-17 minutes until golden and still slightly soft.
Store in the refrigerator in an airtight container for up to 3 weeks.
Just looking at these Strawberry Dog Treats is making me hungry! Let us know if you make these delish treats for your pup!