One of the simplest treats to make for your canine are these Salmon Jerky Dog Treats– just 1 ingredient, no fancy equipment, and very little prep. You can make as much or as little as you want. Since you have to run the oven (or dehydrator if you have one), you might as well make a big batch, it lasts for months even in the fridge. Chewing is excellent for your pets teeth, especially growing puppies, it is great for removing tartar. This is a super healthy snack for your dog or cat, but I would recommend cutting smaller bits for your kitty.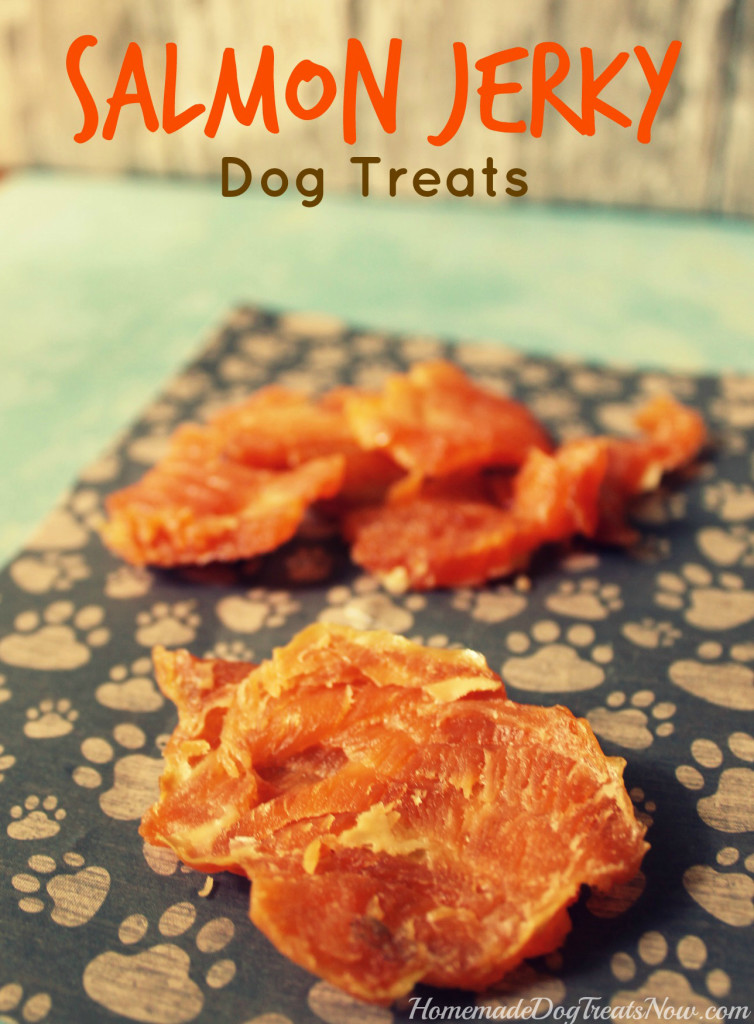 Salmon Jerky Dog Treats are great treat options because they are low in fat, contain no additives or fillers, are rich in Omega 3 oils, high in protein and contains no hormones. Dogs love this simple but healthy treat.
Salmon Jerky Dog Treats Ingredients:

Salmon Jerky Dog Treats Directions:
Preheat oven to 200º
Place salmon in freezer for about 30 minutes, you want it very firm but not frozen-this will make slicing so much easier.
Slice salmon as thinly as you can, and try to make all pieces the same thickness so it cooks evenly. No more than 1/8" thick is best.
Place small fillets on a baking sheet lined with foil for easy clean up.
Bake for 4 to 6 hours or until almost all moisture is gone. You want it pliable where it bends but doesn't break when you twist it.
Remove from oven, cool, and place in an airtight container.
Your jerky will last up to 3 months in refrigerator and up to 6 months in freezer.
Let us know if your dog drools over these Salmon Jerky Dog Treats, too!