Just like blueberries are good for you, they are also fabulous for your dog. These Blueberry Dog Treats are loaded with antioxidants that protect cells, cognitive function, prevent cancer, and heart disease. They make a perfect treat for your pup's health. These yummy healthy dog treats can also be made with cranberries, blackberries, strawberries, or raspberries. You will notice I use ground flax seed a lot in my dog treat recipes, this is a great ingredient to use in place of some of the flour in your favorite recipes- flax seed contain a punch of omega 3's, and fiber that can benefit your dog's health. Finally Greek yogurt adds a heap of protein, all of these ingredients combine together to create an amazingly healthy and tasty snack for your pup.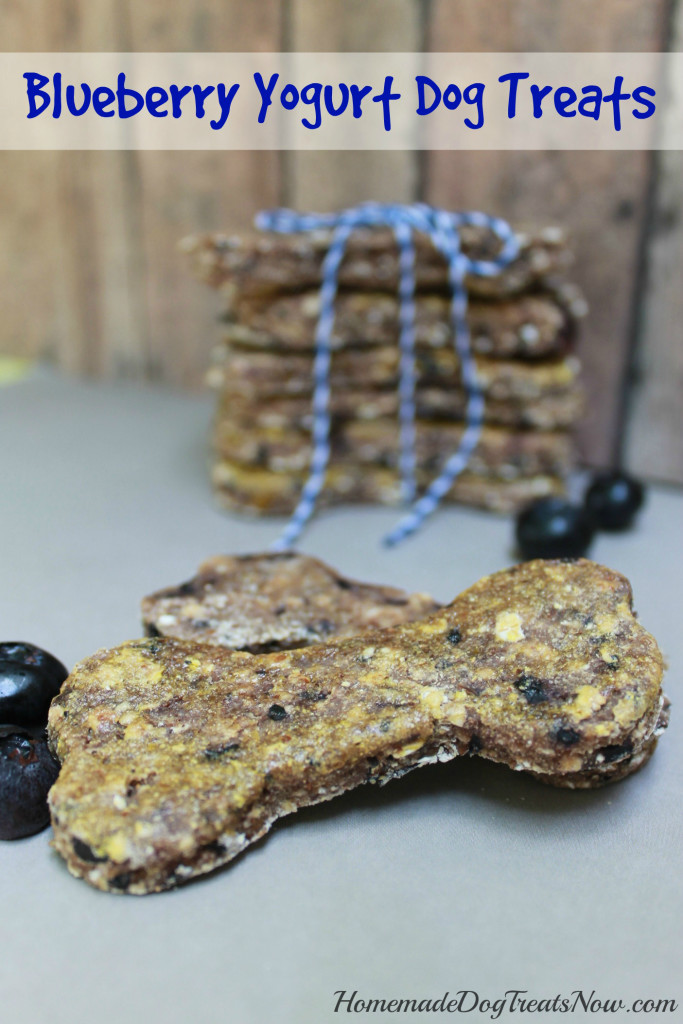 Blueberry Dog Treats Ingredients:
Blueberry Dog Treats Instructions:

Preheat oven to 350º
Put oatmeal in a blender, food processor, or coffee grinder and process until it has a flour like consistency.
Puree blueberries well in processor, set aside.
Combine flour, oatmeal, and ground flax seed in a large bowl.
Fold blueberries and yogurt into dry ingredients, add a bit of water if necessary to hold dough together.
Flip dough out flour dusted surface and roll to 1/4" thick.
Cut shapes with a small cookie cutter and place on a cookie sheet that has been sprayed lightly with nonstick cooking spray.
Bake for 15-18 minutes.
Cool and keep refrigerated in an airtight container.
We hope your dog enjoys these healthy Blueberry Dog Treats, too!