Zucchini? Yes you read that right, Zucchini Chews Dog Treats! I use any excuse I can think of to get healthier ingredients in my pups treats. While meat of course is their favorite they don't turn their nose up at veggies that I have doctored up with a little flavoring. If your pup is a snacker and chewer these treats are sure to set tails wagging. Just a few simple ingredients and you can turn out a whole container of healthy treats that you can feel great about giving your dogs.
Did you know that Zucchini has a lot of health benefits for your dog? It provides calcium, potassium, B vitamins, beta-carotene, folate and fiber. Oh, and it's pretty tasty too!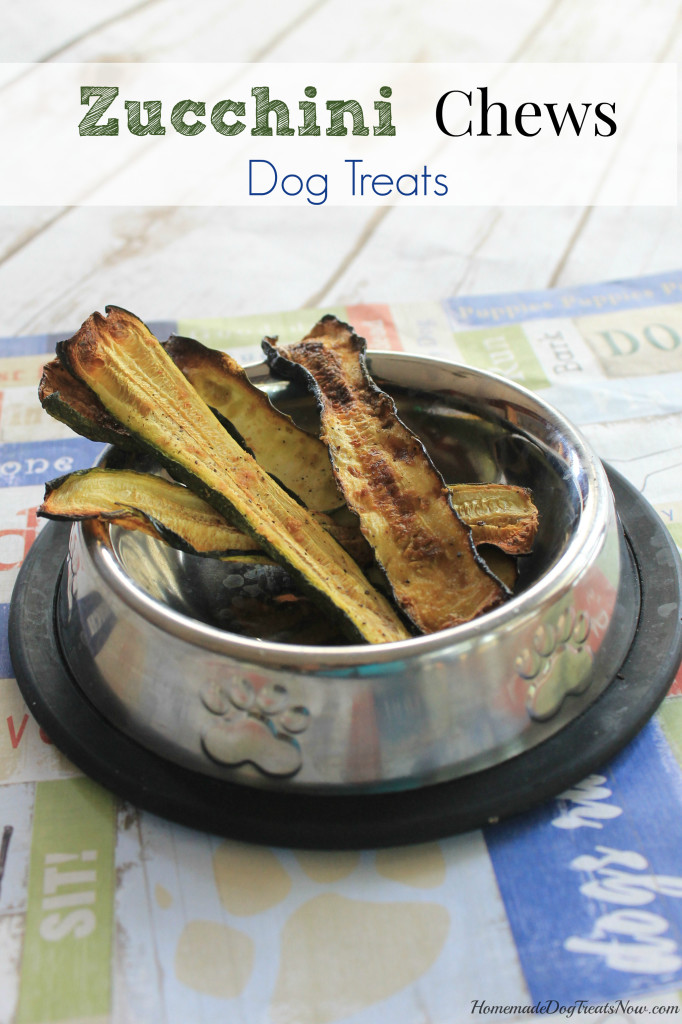 Zucchini Chews Dog Treats Ingredients:

Zucchini Chews Dog Treats Directions:
Preheat oven to 200°.
Slice zucchinis to ⅛" thickness with vegetable slicer or by hand.
Toss zucchini in olive oil.
Spread chews out on baking sheet (line with parchment paper for easy clean up) leave at least ½" space between each one to allow air to circulate.
Sprinkle lightly with dry mustard and bouillon.
Bake for 4-6 hours until desired doneness is reached- you can leave them slightly chewy or cook until crisp whatever your pet prefers.
Store in airtight container for up to 2 weeks. I like to store my homemade dog treats in the fridge since they contain no preservatives I feel better about their safety.
If you have a dehydrator you can also make them in there, follow manufacturers cooking directions.
What a simple healthy dog treat, we hope your dog loves them too!
{ 0 comments }