These Banana Carrot dog treats contain loads of great ingredients that promote health in your dog and since you are putting in the ingredients you know exactly what is in them and what is not. Oatmeal is a great source of soluble fiber, bananas for potassium, carrots for the beta carotene and antioxidant properties, coconut oil for healthy coat and skin , and parsley to promote fresh breath and to aid in digestion. To make these gluten free you can use oat powder in place of whole wheat flour. The recipe allows you to bake them hard -which is great for dental health or soft (which my pups prefer).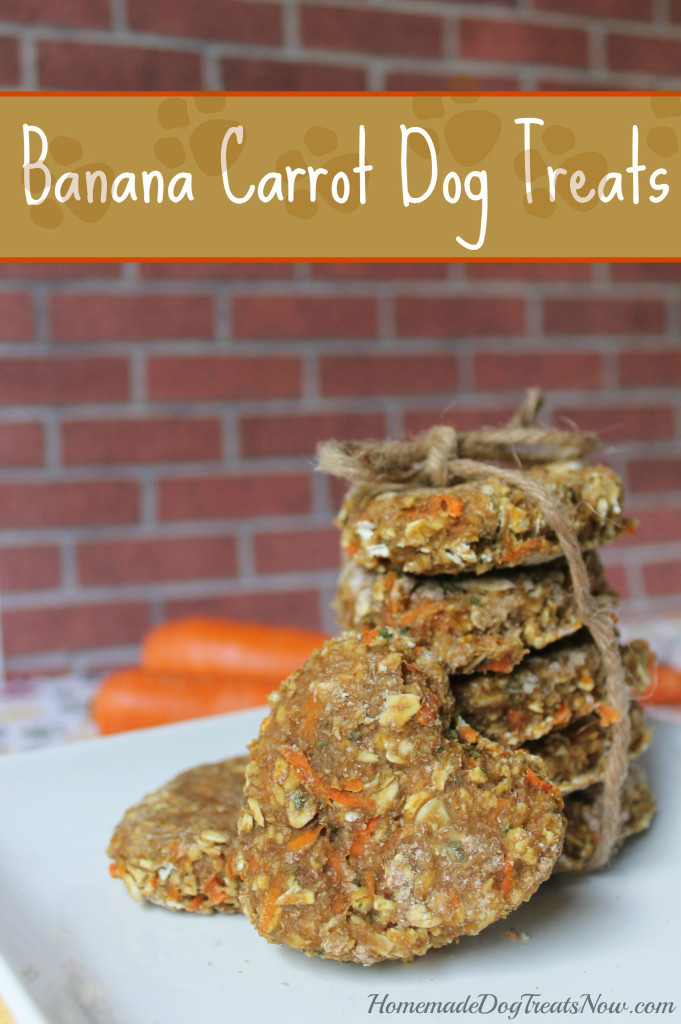 Banana Carrot Dog Treats Ingredients:

Banana Carrot Dog Treats Directions:
Shred carrots on grater, or you can finely chip in processor.
Puree banana in blender or processor until smooth.
Combine all ingredients in a medium sized bowl and stir until well combined.
Flip dough out onto a well floured surface.
Press flat with your hands to 1/4" to 1/2" thickness, cut out dough using a cookie cutter in your desired shape.
Place carrot cookies on greased baking sheet and bake in oven preheated to 350° F for 30 minutes.
At this point you can pull cookies out for a slightly soft cookie, or turn off oven, crack door and allow cookies to remain in oven for an additional 20 minutes to become hard.
Store in airtight container in refrigerator for a week or freeze for up to 3 months.
We hope your pup enjoys these Banana Carrot Dog Treats too!
{ 29 comments }